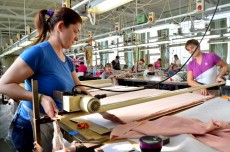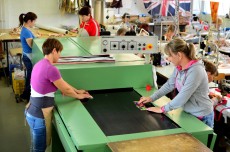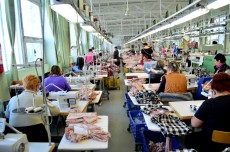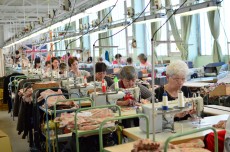 Our Work
Our main profile is fine confection: working with light and thing textiles, tailoring and finalising-adjusting works. We make women's clothes, blouses, tunics, tops, skirts, trousers and occasionally blazers, largely from silk, artificial silk, muslin, georgette, linen, cotton and other light materials. Our capacity is around 200 pieces of ready-made clothes, amounting to 40-50 000 per year. Our workforce consists of 60-65 employees. Our factory operates with three production lines, enabling us to work for multiple customers at the same time.
Our customers are high-end and luxury brands with whom we work in lease-work within the framework of long-term co-operations. Contracts are usually signed 1-3 before the season, mostly for the coming season or year.
Our main customers: Natan, Valentino, Georges Rech, Sharon, Repetto, Cacharel and many other smaller French adult fashion companies, as well as Bonpoint, the French luxury children's fashion company.